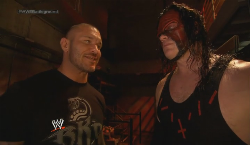 Hi!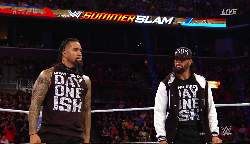 WWE holds it's first main roster Saturday PPV since SummerSlam in the UK. On the heels of quite possibly the biggest return to professional wrestling, a series of talent cuts, an announcement that they're readying the company for sale and two appearances have already cancelled amid COVID concerns - oh and there's a hype boxing match next door that people might walk out of the main event for... let's see what the WWE is putting out there...

>WWE Universal Championship
Roman Reigns (c) (with Paul Heyman) vs. John Cena
(If Roman Reigns loses he must leave WWE)

>WWE Championship
Bobby Lashley (c) (with MVP) vs. Goldberg

>Triple Threat match for the WWE Raw Women's Championship
Nikki A.S.H. (c) vs. Charlotte Flair vs. Rhea Ripley

>WWE SmackDown Women's Championship
Bianca Belair (c) vs. Sasha Banks

>WWE United States Championship
Sheamus (c) vs. Damian Priest

>WWE SmackDown Tag Team Championship
The Usos (Jey Uso and Jimmy Uso) (c) vs. Rey Mysterio and Dominik Mysterio

>WWE Raw Tag Team Championship
AJ Styles and Omos (c) vs. RK-Bro (Randy Orton and Riddle)

Edge vs. Seth Rollins

Drew McIntyre vs. Jinder Mahal

Alexa Bliss vs. Eva Marie (with Doudrop)

>pic related will receive the text message: "whoever wins the main event stick the winner" from themselves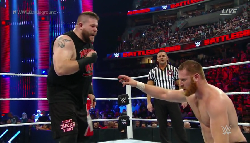 >>7944
Couple of personal thoughts on this.

Tonight shouldn't be viewed as "WWE's response to CM Punk's return", as they've stated time and time again they don't "see AEW competition" and they are "focused on what they are doing". Unfortunately tonight is gonna be viewed by the vast majority of people both fans and professionals as the response to last night, what does WWE bring to the table as product.

Can they show that they understand the audience and send the fans home happy?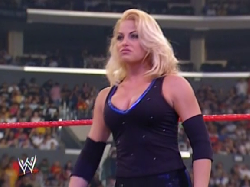 QGWMXP6WPUZXPS7WXF www.google.com Where are you located ? I want to come to you one of these days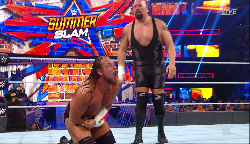 >>7921
You want to come to us? We're located in parts unknown.
I'm looking for a particular JJ promo. The only thing I remember is him saying to someone in the ring "You got no stars left" and something to the effect of "Scott Hall's getting divorced from his ex wife again." Please help.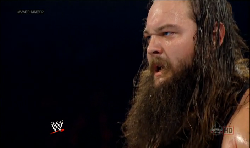 >>7561
>Jeff Jarrett promo
>memorable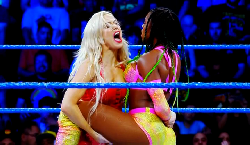 We wish pic related the best in his/her/their future endeavors