Ch 4 Pt 4: The Infinite Championship
Awarded to Baron Corbin during the first initial roster save, the Infinite Championship THE title to win. It has created legends and broken dreams and spirits.
Stats:
1) Baron Corbin (5 Months)
2) Simon Gotch (4 Months)
3) Phenom Taker (6 Months)
4) Bo Dallas (2 Months)
5) Samoa Joe (8 Months)
6) AJ Styles (Ongoing, as of Year 1)
Trivia:
Longest Title Reign: Samoa Joe (8 Months)
Shortest Title Reign: Bo Dallas (2 Months)
Most Title Defenses: Samoa Joe (16)
Least Title Defenses: Bo Dallas (3)
Longest Title Match: Samoa Joe vs Baron Corbin (47:23)
Shortest Title Match: Bo Dallas vs Samoa Joe (4:33)
-Bo Dallas' title win was the catalyst for Undertaker's downward spiral into Biker Taker cause, ya know, he lost to Bo Dallas.
-Samoa Joe technically became a double champion after his fellow Hit Squad teammates Biker Taker and Bray Wyatt won the Parallel Championships from Self-F5.
-Samoa Joe vs Baron Corbin is the only match in ChronoSLAM history to be almost an entire episode long.
Don't forget to point out all my historical errors.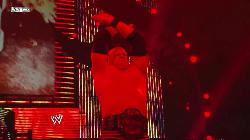 >>5894
>Bo Dallas
>Infinite Champion
mfw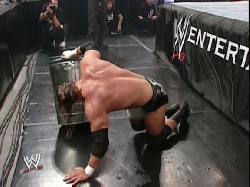 >>5894
>4) Bo Dallas (2 Months)

The best couple months in Chronoslam history.
>>5896
Don't forget he beat Phenom Taker to win it.