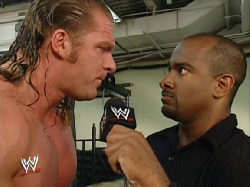 The ballot is complete we now need to VOTE who to save!

You have one vote (which you can change) so vote wisely:
https://goo.gl/forms/uuvQeOgAwcPVPWA93

The lucky wrestler will be picked up during the broadcast of The Ninth Greatest Night in the History of Our Sport.
>>2598
Results of the ballot - 11 wrestlers received 2 or more so that was the cut off.
>>2600
The fact we can only save one of these people's lives is sad. Sin Cara truly is the cruelest GM.